👩🏼‍🏫 12 modules 📙 40+ chapters ✅ 50+ exam questions ⏰ 10+ hours
🔖
Official certification
📝
Optional coursework 🔥 6 fireside chats
👨🏼‍💻
100% self-paced
Course overview.


From research to optimization, Customer Marketing Core explores the whole shebang, the A to Z of customer marketing if you will. With this course in your pocket, you'll have a richer understanding of the what, why, and how of every customer marketing principle. And that's a promise.
You'll learn how to truly embody the voice of the customer. You'll master the art of converting loyal customers into advocates - and keeping them. You'll understand how to launch, gather feedback, and perfect every strategy you do. 
You'll walk away with career-enhancing hacks and skills, and so much more. Unlock the cutting-edge resources and frameworks you need to succeed within the ever-evolving world of customer marketing.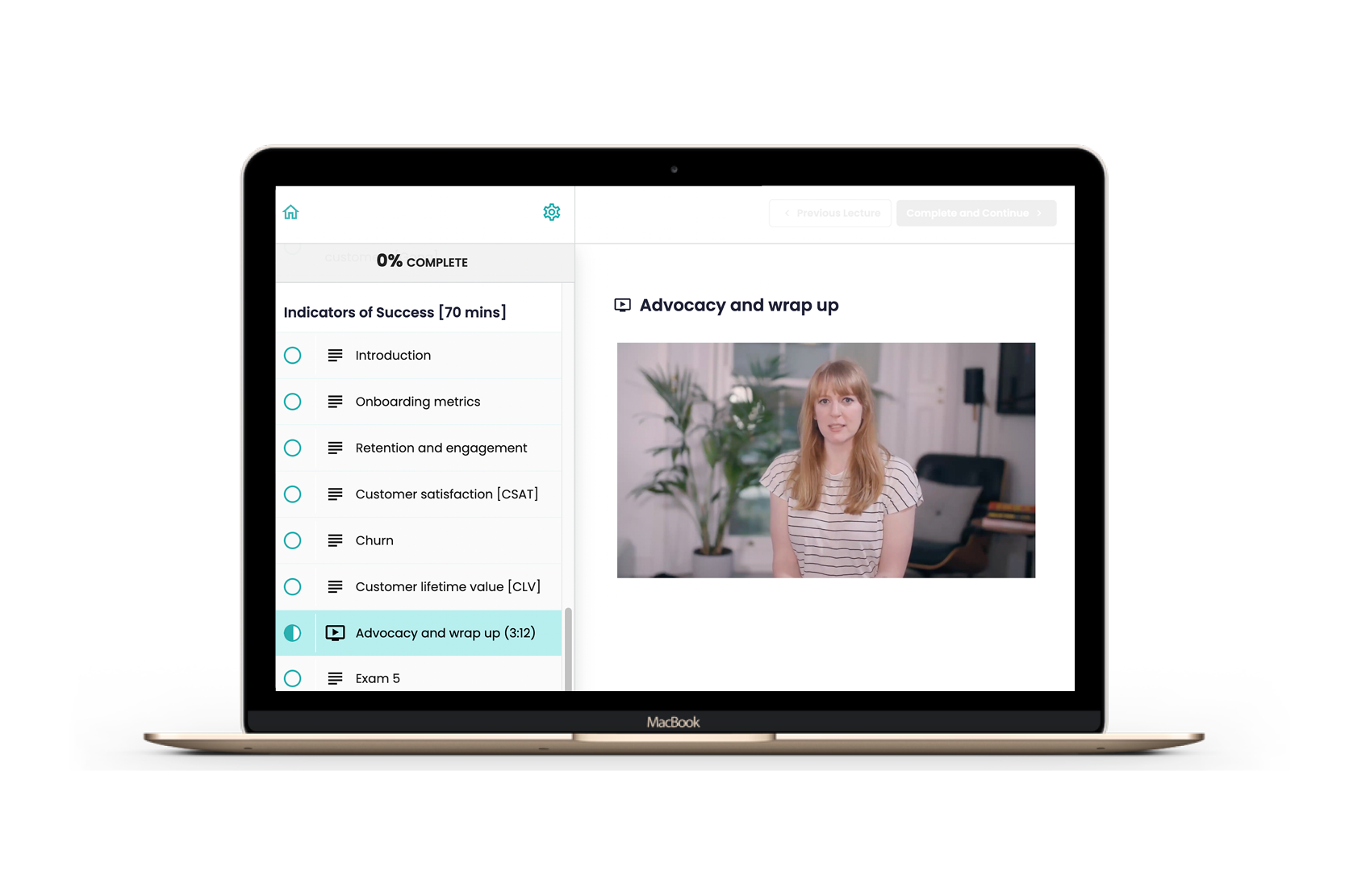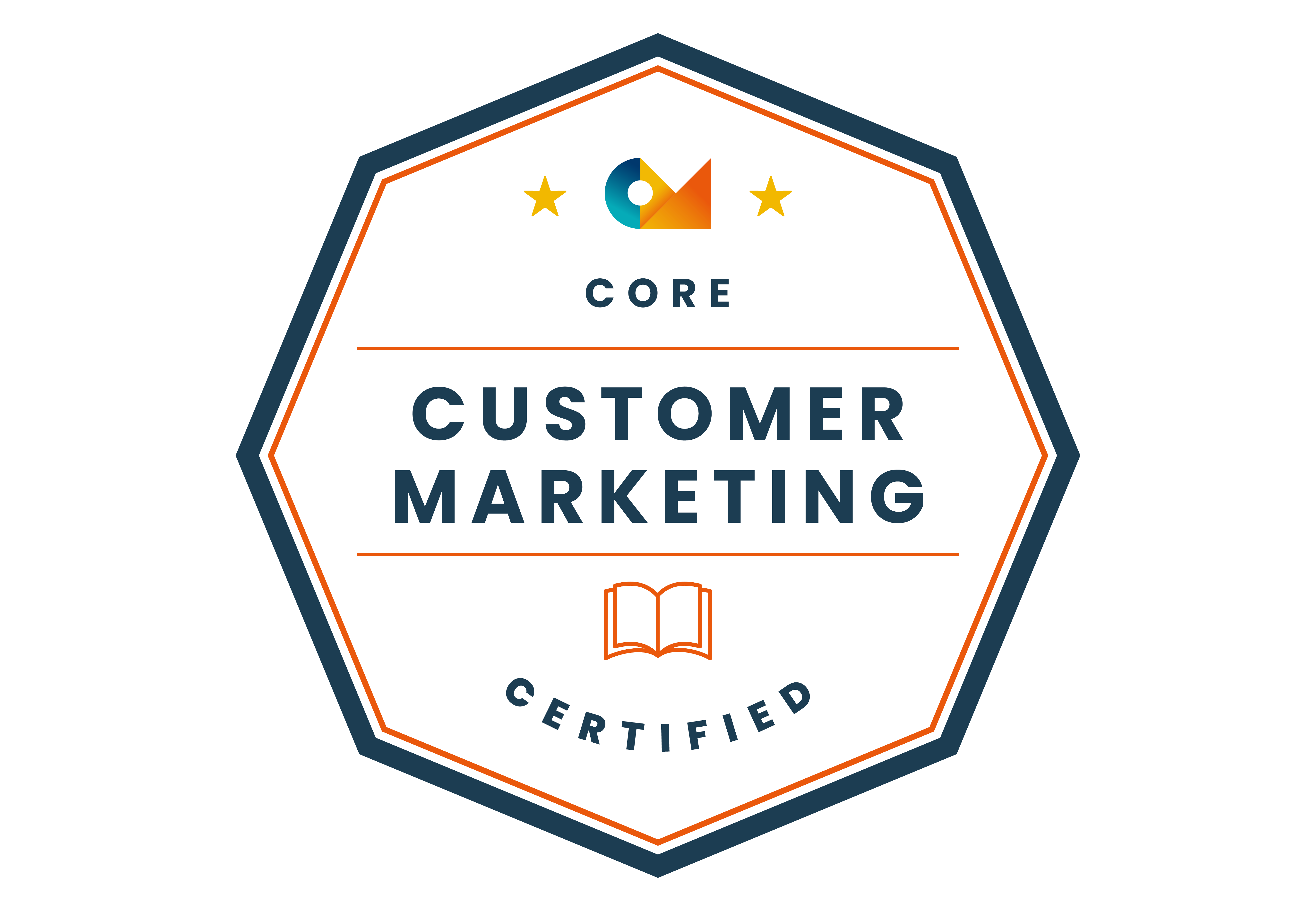 By the end of this course, you'll:


🎆 Understand the spectrum of core customer marketing activities including the customer journey, retention, engagement, and onboarding.
 💪 Walk away with the most up-to-date knowledge of customer marketing tools like storytelling, customer advisory boards, and personas.
👀 Gain invaluable, practical insights into advocacy programs, metrics, and how to delight your customers.
🔦 Take your entire company's customer marketing efforts to the next level, bringing the voice of the customer into the spotlight across all teams.

"A comprehensive customer marketing certification that I recommend every marketer to aim to obtain. It provides a bunch of templates, guides and resources to give customer marketers a huge jump start to implement their own customer marketing programs and consequently elevate and leverage their current customer's experiences to improve retention and growth."

Iman Bayatra, Director Product Marketing at Coachendo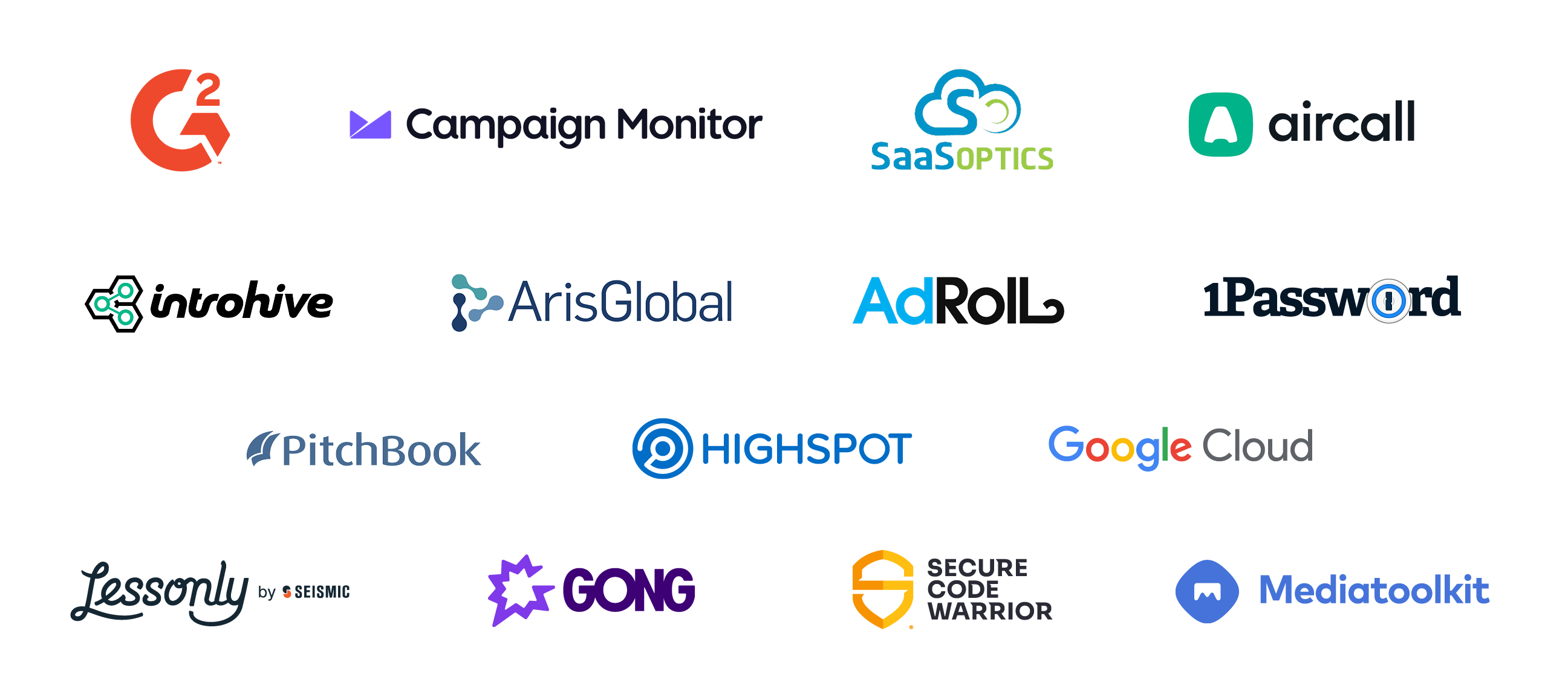 Developed by yours truly and with the support from orgs like 👉


Like customer marketing, a lot of our work involves collaboration with the other communities in The Alliance, and this is done so to create the best possible resource without leaving any stone unturned. 
Built in partnership with our sister-community, Product Marketing Alliance, it covers everything you and your cross-collaborative colleagues need to excel in every area of this essential business skill.

Customer Marketing isn't created in isolation. It pulls in multiple skills from multiple departments, which is why this course is created with customer marketers, product managers, customer success - and more, in mind.
Built in partnership with our sister-community, Product Marketing Alliance, it covers everything you and your cross-collaborative colleagues need to excel in every area of this essential business skill.


What you can expect from Customer Marketing Certified
Accredited and recognized by:

"I love how it's structured, how topics follow one another and build the entire course. The course is a great foundation not only for practitioners but for Marketing leaders without a Customer Marketing background wanting to understand the role and the impact Customer Marketing has on the overall business."

Igor Kranjčec, Head of Marketing at Mediatoolkit

Unlock an additional 7+ courses 🔓

For just $700 more, you'll access our entire suite of courses, a free in-person event ticket, 100+ hours of strategy content, templates & frameworks, mentorship opportunities, and more when you become a Pro+ Member.

FAQs.
Q: Who's this course for?
A: This course is for anyone who's ready to boost their customer marketing skills to the next level. This course will equip you with the confidence and know-how you need to implement customer-centric programs across your organization.
Q: How does the course work?
A: The course is 100% online and entirely self-paced. Once you enroll, you'll work through the modules in chronological order and be invited to take part in activities. At the end of each module, you'll be presented with mandatory exam questions and if you pass all these, you'll become Customer Marketing: Core Certified!
Q: How long will the course take to complete?
A: The course content, activities, and exams will take approximately just over 10 hours to complete.
Q: What happens if I don't pass the exams?
A: If you fail the first time around you'll be given the option to retake the exam. If you fail the second attempt, unfortunately, it means you won't get the certificate. 
However, all's not lost, you'll have still learned LOTS and you'll be given access to the course materials for life - so you can brush up on the bits you slipped up on forevermore.
Q: How long will I have access to the course content?
A: For life! One, one-off payment gives you unlimited access to all the course's content. 

Check out our other courses