⏰ 4+ hours of content ✅ 100+ exam questions 📝 6 modules 🔖 Official certification 👨🏼‍💻 100% self-paced
Course overview.


Has a loyal customer suddenly left? Found a repeat purchaser you're struggling to make loyal? Believe it or not, while these things may seem random, there is always some logic that can be applied, if you understand the motivation behind buying and consuming things in the first place. 
One part of learning why your customers do what they do, is to understand what influences decision-making, and the process of making these decisions. Things like social dynamics, aesthetics, word choice, and more will have an impact.
This may all sound a little overwhelming, but with Consumer Psychology Certified you'll have the support of a consumer psychology expert, and a ton of other resources.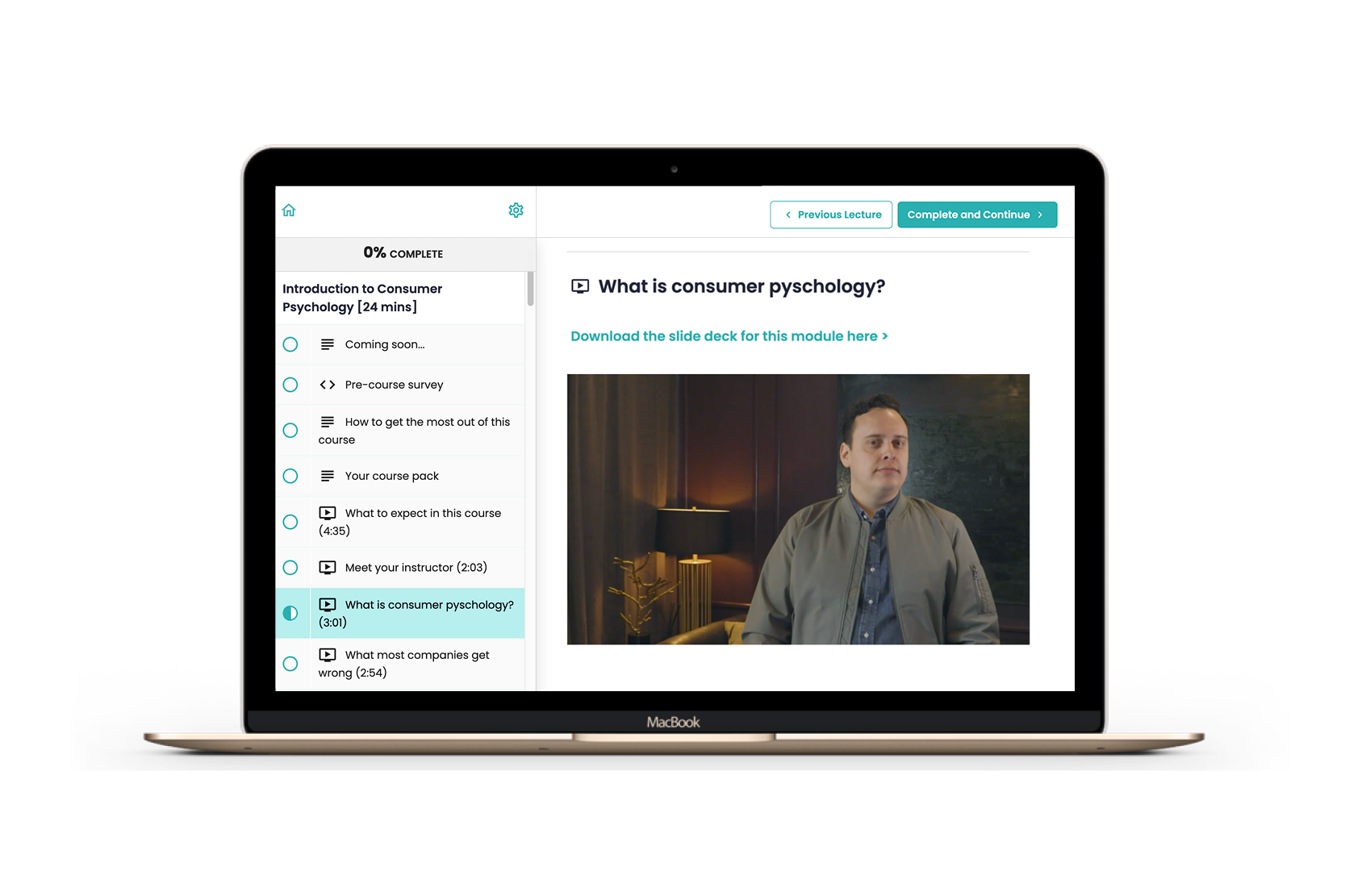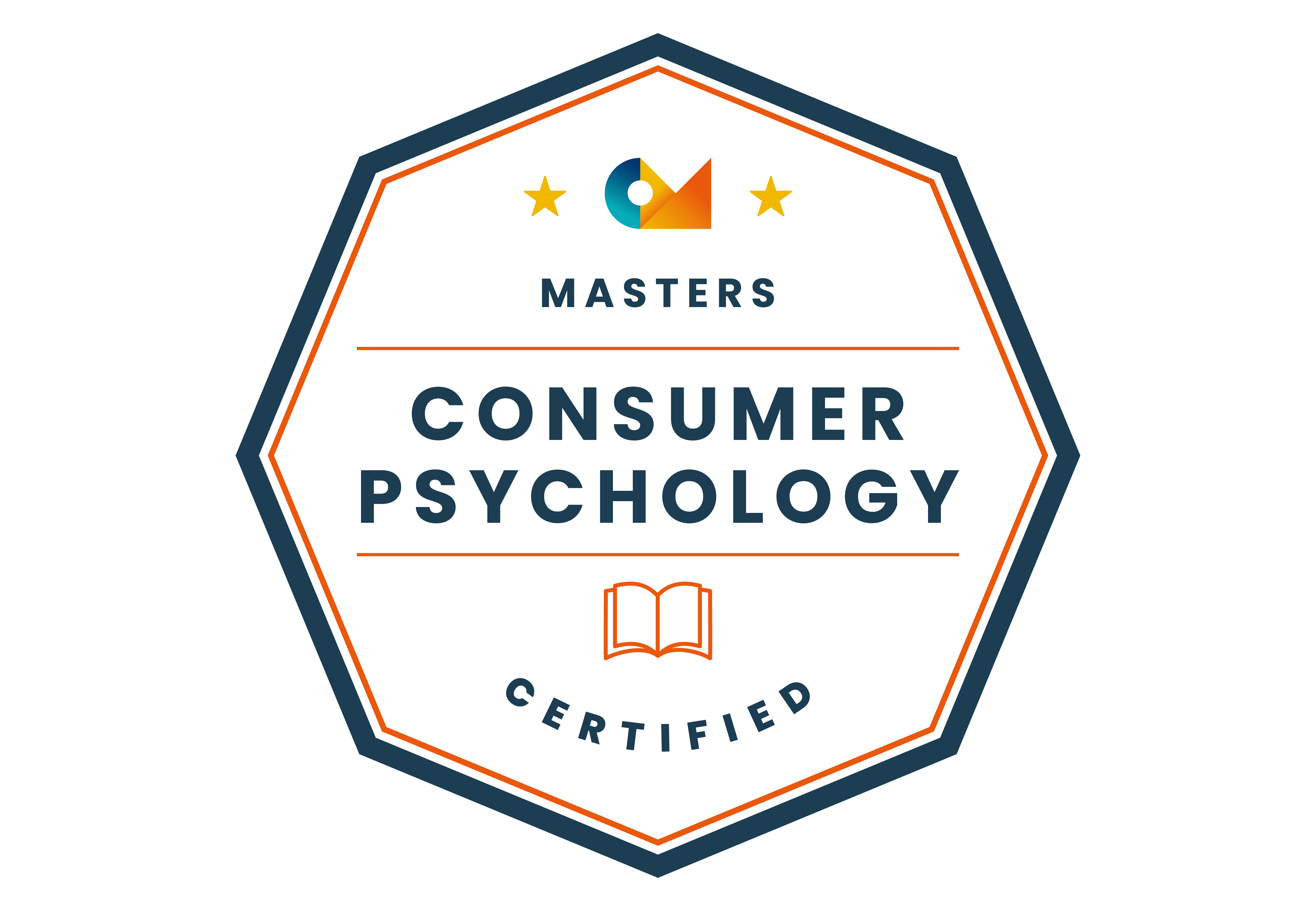 By the end of this course you'll:


💪 Better understand how to group pain and gain.
🧠 Understand how personal factors and individual differences affect peoples' buying choices.
👀 Be able to identify what your customers' default action is.
🤝 Understand how environmental variables such as friends, family, media, culture, and competitors influence buying decisions.
🎉 Understand what motivates people to choose one product over another.
🗣 Know how to identify what's going to get your customers fired up and talking.


"The Consumer Psychology course led by Alex Chahin is just a great addition to an impressive list of Masterclasses. The course covers all-things consumer behavior and shares fresh ideas for connecting deeper with customers. "


Iman Bayatra - Head of Product Marketing Strategy at Coachendo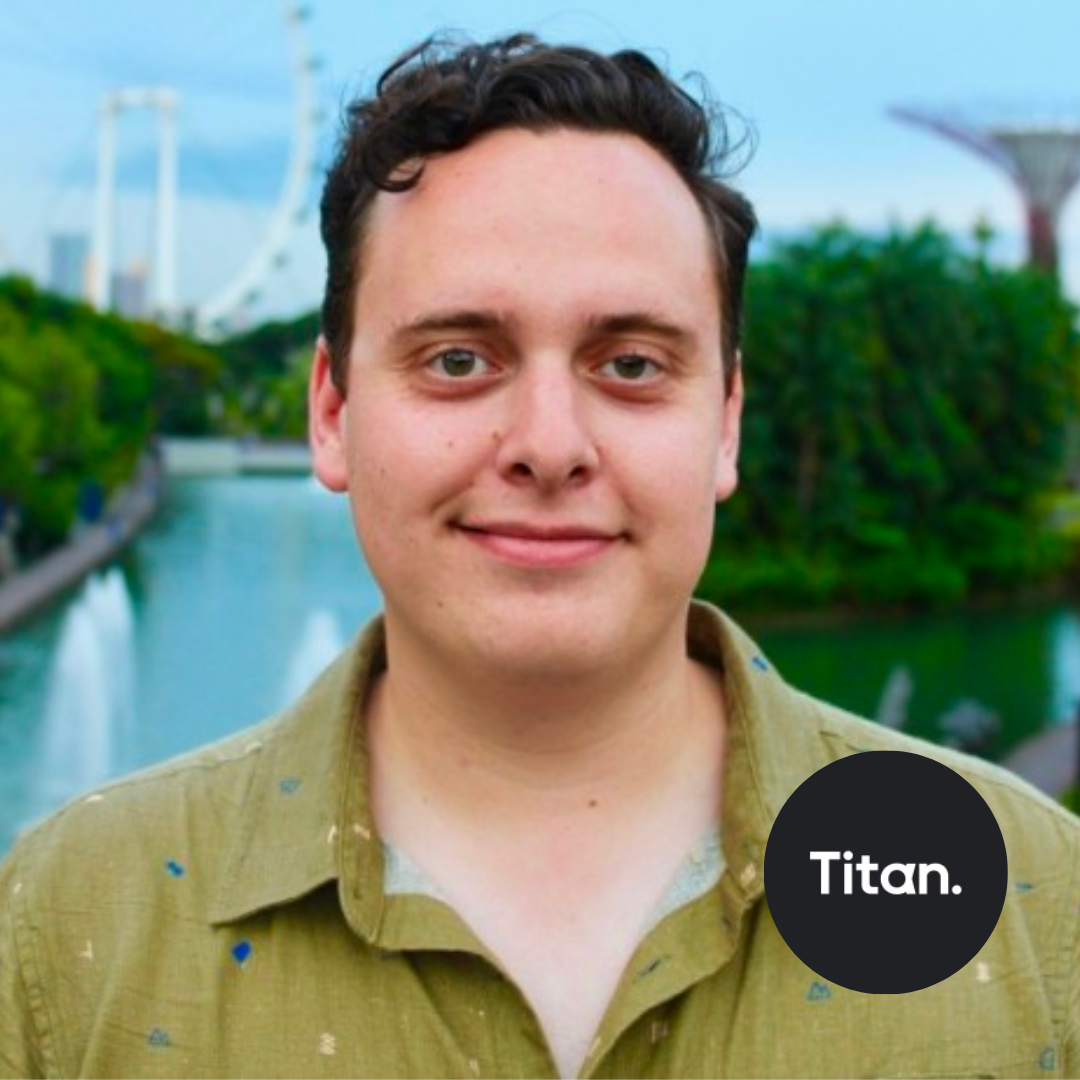 Meet your instructor, Alex Chahin.


Alex is the VP of Marketing at Titan. He previously worked as the Senior Director of Product Marketing & Developement at him & hers, leading ride-sharing app, Lyft, climbing the ranks from Product Marketing Manager to Senior Product Marketing Manager to Head of Core Rider Product Marketing.
He also has names like American Express and Fisher-Price under his professional belt. 
Quite the resume, huh? We'll be leaving all course attendees in very capable hands. 

What's included when I enroll?


👨🏼‍💻 4+ hours of course content.
🔥 Evidence-backed concepts, real-world case studies, and actionable ideas that you can apply in your daily work.
✅ 168 exam questions to consolidate the course curriculum.
👌 Lifetime access to all the course's content - including future updates.
🧠 Facility to ask text-based questions throughout, all of which are answered by a Customer Marketing leader.
🔖 Official certification if you pass all the exams.
⏳ 100% self-paced - learn at a time and pace that works for you.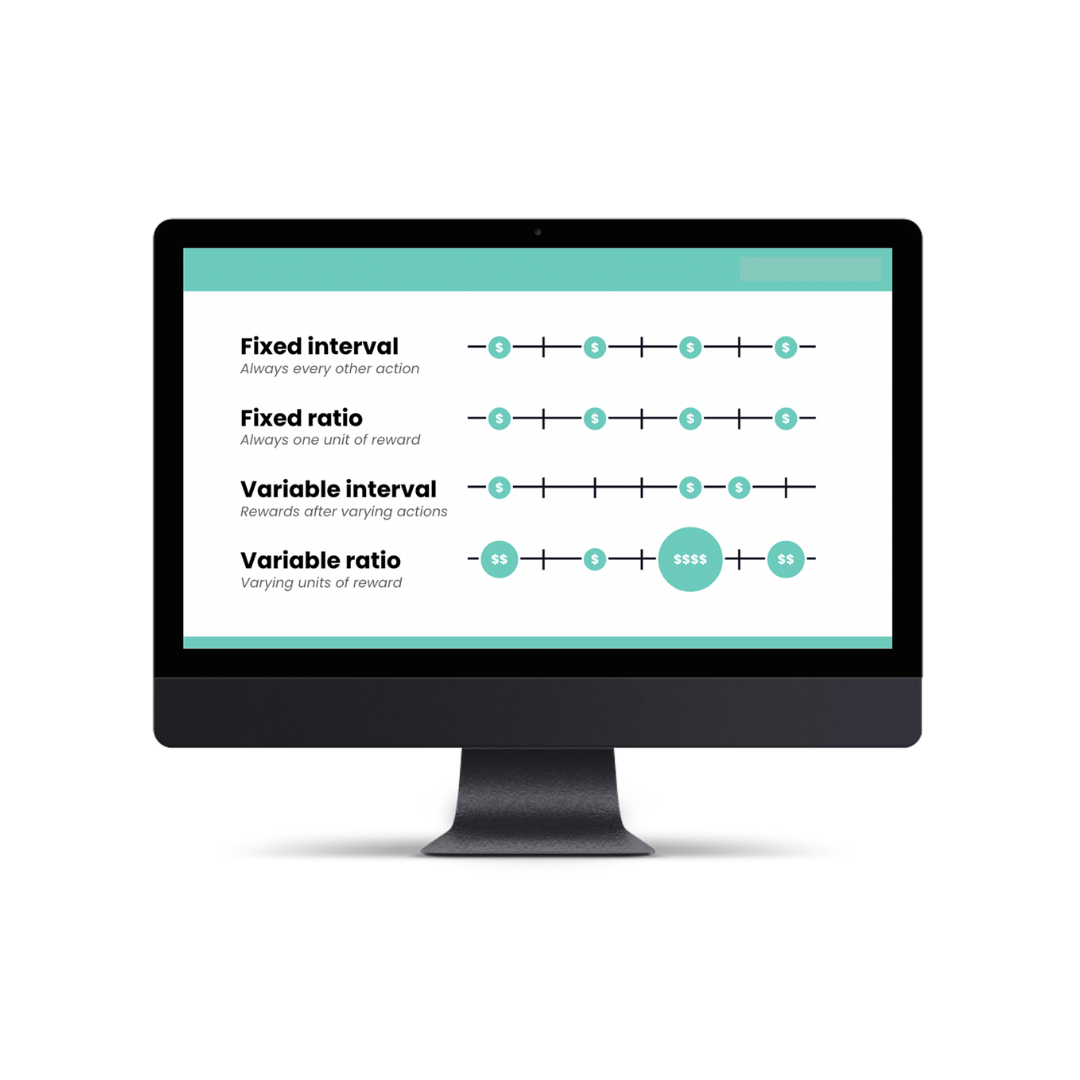 Unlock an additional 7+ courses 🔓

Access our entire suite of courses, a free in-person event ticket, 100+ hours of strategy content, templates & frameworks, mentorship opportunities, and more when you become a Pro+ Member.


Consumer Psychology isn't created in isolation. It pulls in multiple skills from multiple departments, which is why this course is created with customer marketers, product managers, customer success - and more, in mind.
Built in partnership with our sister-community, Product Marketing Alliance, it covers everything you and your cross-collaborative colleagues need to excel in every area of this essential business skill.

FAQs.
Q: Who's this course for?
A: This course is for anyone in the marketing field who want to know the ins and outs of how psychology influences consumer behavior and customers' financial decision-making process. If you're interested to see how you can measure this within your own target audiences and discover ways to incorporate your findings into a new streamlined customer marketing strategy… this course is for you. 
Q: How long will it take me to complete the course?
A: It depends on how quickly you work your way through all the materials. Everything goes at your pace. The course itself comprises 4+ hours of content on which you'll be required to complete exams. 
Q: What happens once I've completed the course?
A: A couple of things. Providing you've passed all the exams, you'll be issued your certificate, pretty much on the spot. You'll also be given access to all the content for life, so if you wanna brush up on anything down the line, you'll be able to refer back to every video, template, and coursework task whenever you want. 
Q: Will I be able to ask questions?
A: You sure will. Within every section, there'll be an area to ask questions as you go, as well as see the questions and answers other students have asked and received.

Check out our other courses